With Federal Reserve Chairman Jerome Powell's first term ending in February next year, White House officials are considering Powell's renomination and whether his actions align with Biden administration policy priorities.
When it comes to the Fed's impact on the climate, new data suggest a clear answer: Powell's policies have helped the biggest fossil fuel companies borrow more money more cheaply, propping them up to fight another day.
According to new data compiled by BailoutWatch:
114 fossil fuel companies have borrowed $177.7 billion from bond investors since March 2020, when the CARES Act established temporary Fed programs used by Powell to bail out bond markets
In the first three months of 2021 alone they borrowed nearly $40 billion — the fourth-biggest quarter ever for fossil bonds — showing Fed programs' impacts linger even after they were wound down
The biggest borrower was Chevron Corp, which issued $17.7 billion in new bonds. During the same period, Chevron acquired Noble Energy in an all-stock deal worth more than $4 billion
Exxon, BP, Occidental and MPLX each issued at least $6 billion in bonds
Oil and gas companies have used their new, Fed-supported financing to acquire competitors, expand production, and refinance out of higher-interest debt that had limited their profits. The money extends their ability to continue business as usual for a few years longer and contributes to increased oil extraction, despite clear evidence the industry is in long-term decline.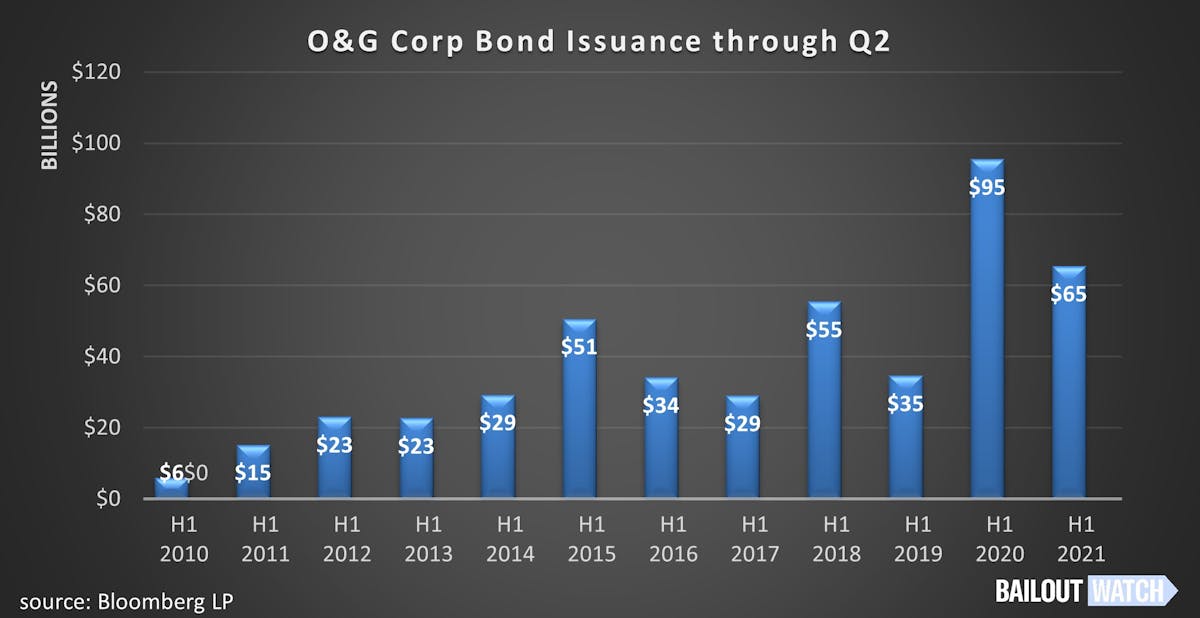 Oil prices fell to cyclical lows around $40 per barrel last year as the pandemic shut down much of the global economy. By last month, with demand recovering, prices had rebounded to $75 a barrel.
Oil companies historically have overreached when prices are high, amassing unsustainable debt on the fiction prices will remain high forever. When they fall, waves of bankruptcy and consolidation rock the industry, stiffing some investors and imperiling workers' jobs and pensions while leaving the same executives and policies in place to repeat the cycle.
The difference this time is that the industry's recovery required historic bailouts mandated by Congress in the CARES Act with the aim of supporting the broader economy through the coronavirus crisis — but often twisted by Powell's Fed and the Trump Administration to disproportionately benefit fossil fuels.
Among the CARES Act provisions propping up the biggest polluters are a tax change that rewarded companies with recent yearly losses, a category dominated by fossil fuel producers. Another Fed-run program for "Main Street" businesses was tweaked to allow heavily indebted frackers to tap Fed-backed loans to repay private lenders.
The single biggest benefit to the industry came indirectly, through CARES Act programs designed to keep bond markets liquid. Economic uncertainty had spooked bond investors, leading them to demand much higher interest rates for financing in risky industries including oil and gas. To quell these fears, the Fed offered to buy existing bonds from investors on the open market (through its Secondary Market Corporate Credit Facility) and from companies themselves (through the Primary Market Corporate Credit Facility, which went unused because the SMCCF so successfully juiced lending).
By signaling for the first time that it stood ready to bail out risky corporate debt, the Fed provided investors with the ultimate reassurance. As rates dropped, fossil fuels responded with a historic borrowing binge. By September, they had already borrowed $100 billion.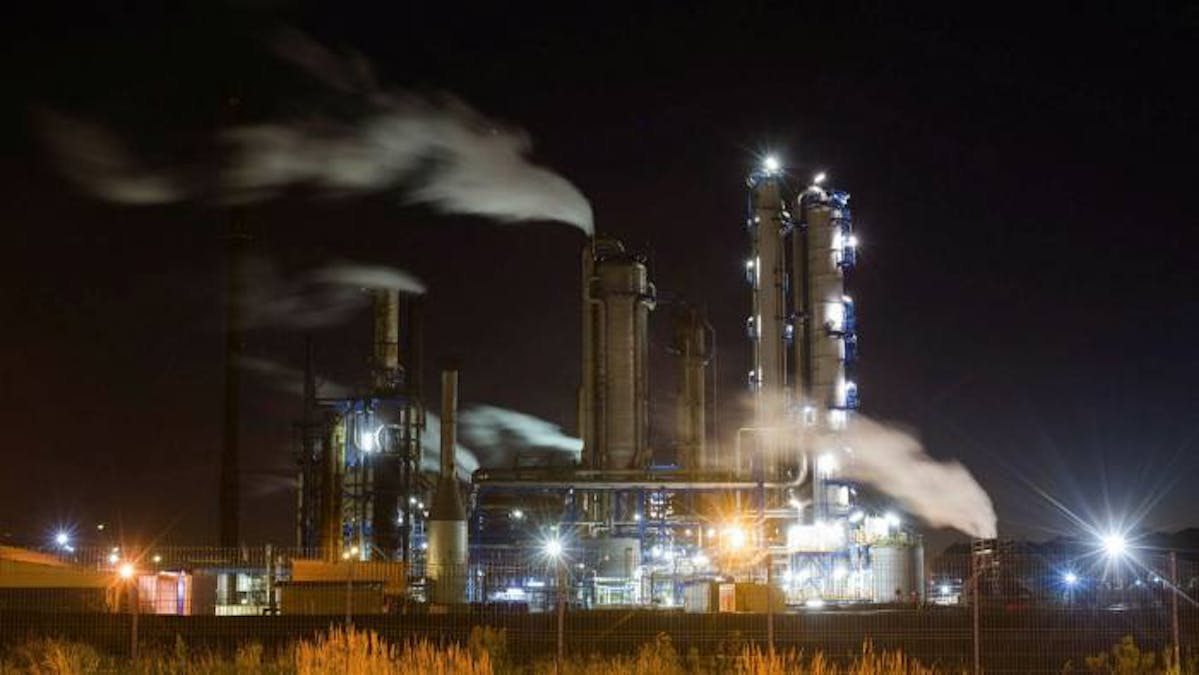 The new data, compiled via Bloomberg, include borrowing by oil and gas producers in U.S. bond markets between March 27, 2020 and July 23, 2021. They underscore the lingering impact of programs that were wound down starting in late 2020.
Fossil fuel companies have used their taxpayer-backed rebound to revisit a host of troubling policies. Companies are still overpaying executives while laying off workers, luring shareholders with aggressive dividends, and merging with competitors. Those unable to avoid bankruptcy continue to game the system, ensuring executives still receive their bonuses and remain in charge after canceling their debts under court protection.
Meanwhile, easier access to financing will boost U.S. drillers' oil production by 1.5 million barrels a day by the end of next year, according to the U.S. Energy Information Administration, contributing to increased carbon dioxide and methane emissions.