After a year of extreme weather and insufficient progress on climate goals, many Americans are suffering the effects of volatile fossil fuel prices and a too-slow transition to clean energy.
Oil and gas companies, meanwhile, remain focused on protecting the vast trove of government subsidies that lets them keep enriching executives and investors.
Here at BailoutWatch, we spent 2021 highlighting particular subsidies available only to Big Oil and Gas, and showing how this money goes to overpay executives and provide dividends and stock buybacks for insiders and investors — while ordinary workers face merciless rounds of layoffs.
We looked at electric utilities that exposed poor families to Covid risk by cutting off their power, and explained why financial oversight agencies must  do more about the climate crisis.
Across our research, a consistent theme emerged: fossil fuels and their lawmaker allies are propping up the industry at taxpayer expense while downplaying its harms — and using all the cash to enrich themselves and block climate action.
Here are some key findings from our analysis you may have missed:
Some of the biggest electric utilities shut off families' service during the pandemic nearly 1 million times — after receiving $1.25 billion in Covid bailout benefits.

Utilities campaigned and lobbied against consumer relief measures, then took actions that resulted in higher rates of Covid infection and death among poor Americans. These shutoffs are likely a fraction of the total number due to data limitations. (We will revisit this topic with a beefed-up data set in 2022)

Read more in our September report with Center for Biological Diversity Powerless in the Pandemic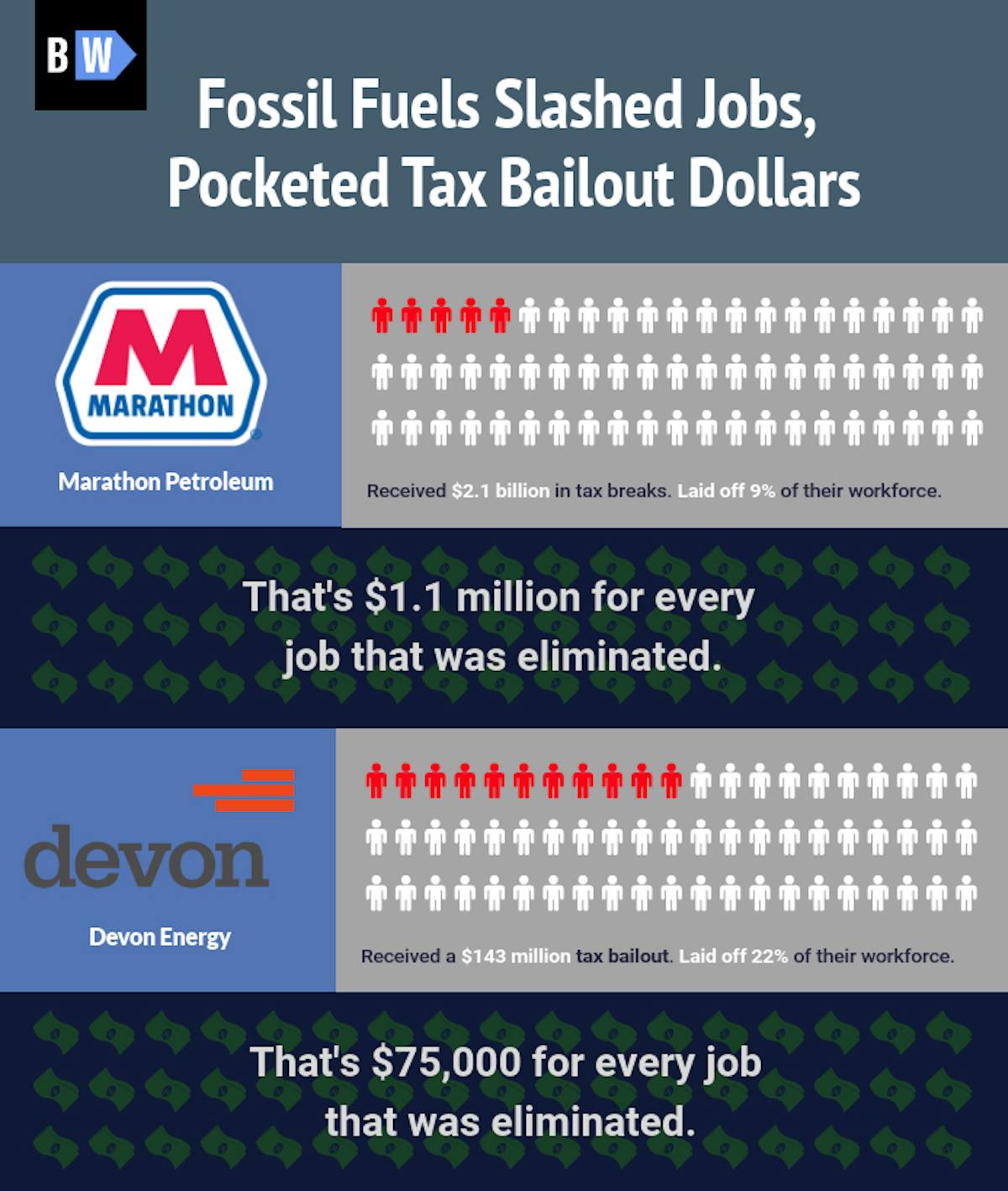 A dozen big US oil companies got at least $86 billion through obscure tax loopholes related to their overseas drilling.
Congress may end these giveaways under the Build Back Better Act, but the legislation has been delayed (if not derailed) by opposition from fossil fuel-friendly senators.

Read more in our September report with Friends of the Earth and Oxfam, 12 Guilty Fogies
Big Oil protected the status quo by spending millions lobbying

After taking big bailouts in 2020, six companies spent more than a million dollars apiece lobbying in the first half of the year.

All six lobbied to expand their presence on federal lands, and to maintain industry-specific tax benefits.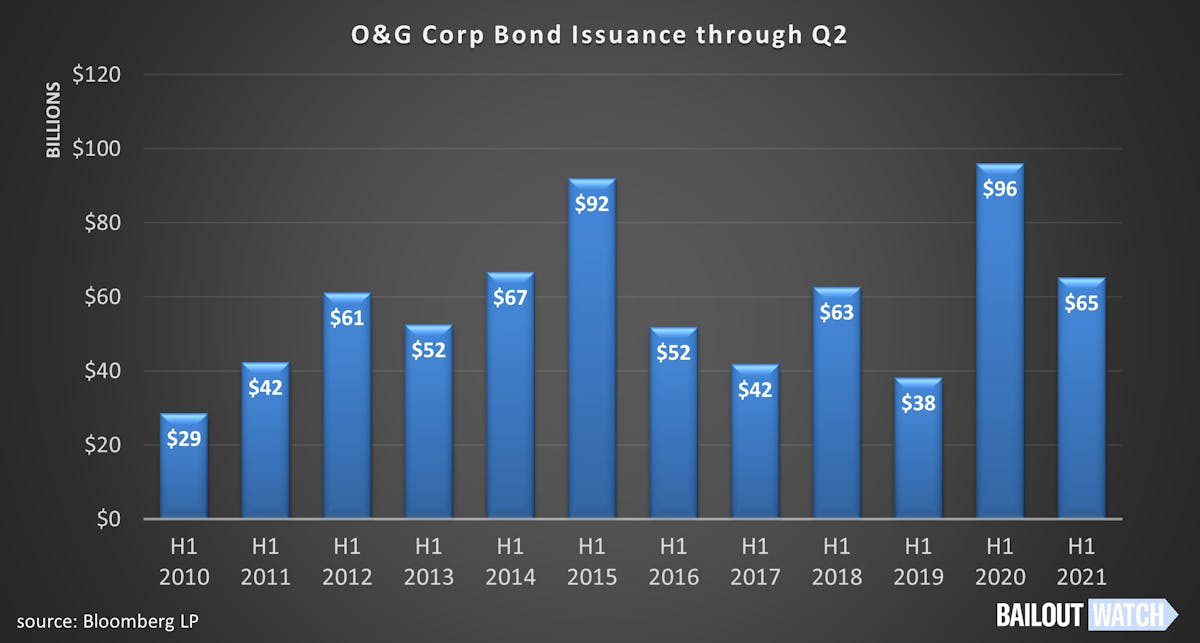 Fossil fuels issued $65 billion in new bonds in the first half of 2021, and may well top 2020's record issuance this year — stay tuned

Big Oil maintained access to cheap funds thanks to fossil fuel-friendly policies by Fed Chair Jerome Powell, who was recently renominated to another term