The epidemic of utilities shutting off people's electric and gas service for nonpayment has continued unabated in the months since our earlier Powerless in the Pandemic publications, which tracked utility disconnections and corporate profits since COVID-19 began. Utilities shut off power to households an estimated 4.2 million times in the first 10 months of 2022. The harm is real and self-evident, as are the solutions. Yet utility companies are still depriving U.S. households of power and heat millions of times a year while returning billions to their shareholders and executives.
As this report shows, the companies most responsible for utility disconnections tend to be less profitable than their peers but spend more of their cash on executive pay — about $5.9 million per executive per year — and Wall Street dividends.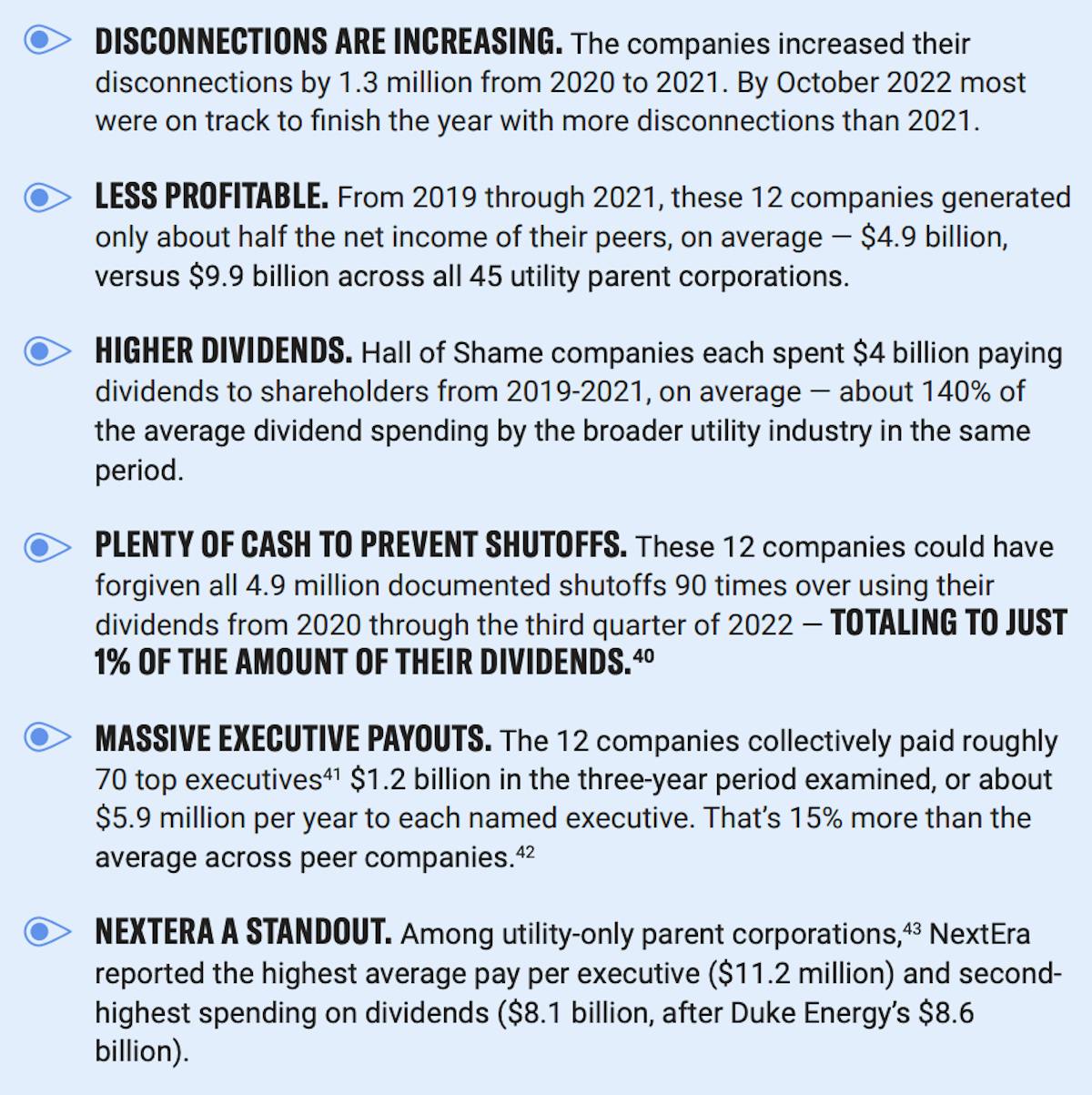 For the first time, we provide data on fossil fuel-price volatility and gas-utility disconnections, in addition to electricity shutoffs. What emerges is a vicious cycle in which shortsighted overinvestment in methane gas infrastructure fuels utilities' harms to the environment and consumers.
Natural gas prices are inherently volatile, a fact highlighted as the war in Ukraine limited global supplies last year. When prices spiked, utilities did not pay the price for their shortsighted decisions to build pipelines and gas-burning generators. Instead, they passed these costs on to consumers in the form of fuel riders.

In Florida, for example, in early December 2022, regulators approved fuel rider increases for Florida Power & Light (FPL) along with multiple other Florida utilities to help them keep buying more gas amid spiking fossil gas prices. FPL customers will likely see a $5 bump in their bill.
NextEra, FPL's parent corporation, disconnected power more than 738,000 times in 2021, more than a quarter of the national total and a 67% increase over 2020. If that increase continued, NextEra would have shut off power 1.2 million times in 2022 — more than the combined total shutoffs of 2022's seven worst-offending utility companies.
Instead, NextEra simply stopped reporting data on disconnections, narrowing the already limited data set available for our analysis of this national crisis.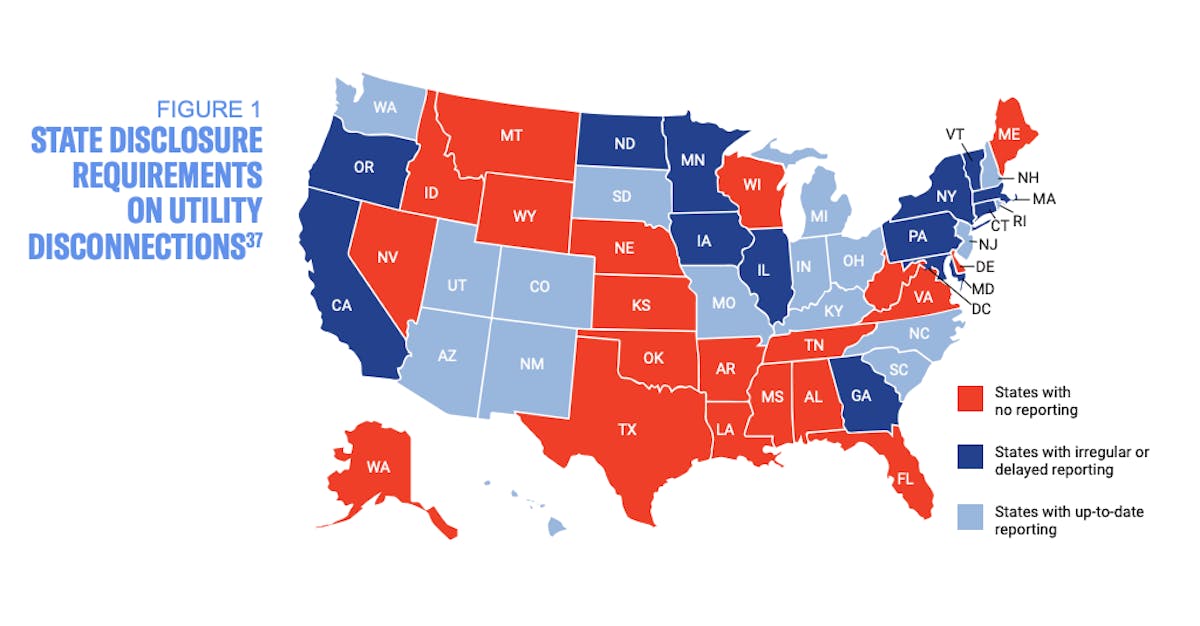 This latest report in our series tracking disconnections and corporate profiteering shows how a broken utility industry causes energy insecurity and hurts American people, and it includes the most comprehensive outline to date of what federal and state lawmakers and regulators can do to fix that.