The mortgage crisis beginning in 2007 was a breaking point for millions of Americans. As it spread through the financial system, crippling the broader economy, they voted Republicans out of office and demanded an end to the regulatory negligence that brought the crisis about.
Congress responded with a financial overhaul package that aimed to prevent future crises chiefly by empowering a core group of regulators — the Financial Stability Oversight Council — to monitor risks to the broader system. The idea was to arrest businesses' natural tendency to evade oversight by exploiting gaps in regulators' patchwork of overlapping authorities. This market force, known as "regulatory arbitrage," results in a risk-taking race to the bottom that eventually ignites the entire system.
This year, that systemic risk body faced its first real test: An Executive Order from President Biden requiring members to address the financial risks associated with climate change. Biden's request cleared the way for the group's members and Treasury Secretary Janet Yellen, its chair, to show their seriousness about a crisis whose urgency is now a reality for many Americans.
Instead, they punted. The FSOC report released last week was a hodgepodge of promises to assess, study, and cogitate on a problem about which we will never have perfect data, on which we need decisive action now. It ignored entirely the President's order to examine the causes of the climate crisis — namely, producing and burning fossil fuels.
Biden's order was a call to the council to fulfill its most primal objective: Arresting financial contagion before the carbon bubble bursts. That's because climate change presents multiple distinct risks to the economy. First, its physical ravages create spiraling losses for insurers, lenders, and property owners. Second, and more importantly for the FSOC, continued inaction from regulators and financial institutions threatens to fuel the spread of the next financial crisis.
Here's how it will unfold if regulators fail to act: At some point enough people and policymakers will realize the status quo is untenable. Fossil fuel-linked assets (everything from drilling loans to car factories to airlines) will lose value rapidly. Unable to assess their worth, banks will deem these assets toxic. As with mortgages in 2007, a crisis of mistrust among big banks and regulators will ensue, with nobody knowing exactly how bad off everyone else is. Credit will freeze and the economy will crater.
Combined with the physical costs of climate change already borne disproportionately by poor households and communities of color, this climate contagion will cause harm far exceeding the Great Recession that followed the mortgage crisis or the economic burden of the Covid-19 pandemic.
The Dodd-Frank Act didn't just give bank and market overseers, insurance commissioners and others a nifty acronym and an excuse to meet. It vested them with explicit authorities: The ability to designate the biggest and most interlinked companies as Systemically Significant, subjecting them to stricter regulation, including higher capital requirements on climate change-linked fossil loans. The ability to weigh in on each other's activities, including the Federal Reserve's oversight of the biggest financial companies and the Office of the Comptroller of the Currency's work monitoring risk at national banks.
Rather than sharpening these authorities and announcing plans to use them, the FSOC report merely declared an intention to take climate seriously as a threat and lauded preexisting, necessary-yet-insufficient efforts at the Securities and Exchange Commission and Federal Housing Finance Agency.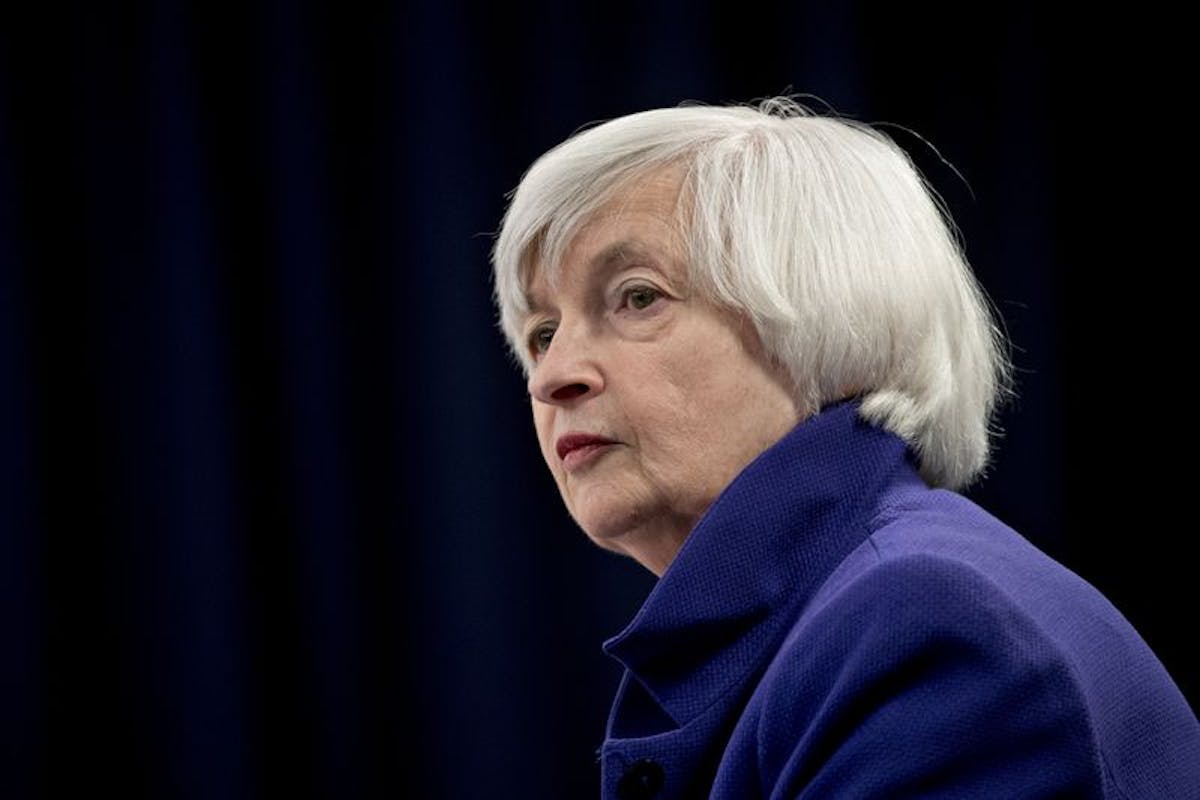 Although the report paid lip service to the precautionary principle — the idea that a lack of perfect data should not hinder crisis response — it failed to meet that critical standard. A true application of precaution would actually name what's going on: Emissions from fossil fuels, utilities and transportation industries; wildfires, floods, and displacement; risky financing, a buildup of assets in unregulated markets like Private Equity, and government subsidies that prop up fossil fuel firms through routine commodity price swings.
These realities put the economy on course for a collapse magnitudes greater than 2008.
Despite the fossil fuel industry's successful campaign to capture Congress and cripple climate efforts, this is not a political issue. Regulators who hide behind political dysfunction are missing the mark. It is precisely their job to depoliticize this issue by admitting the very real, objectively undeniable financial and economic significance of climate change. 
The market and economy have already begun to adjust. Whether the transition will be orderly depends on regulators' willingness to take on fossil fuels and their financiers in order to protect the public from future harm whose only uncertainty is its timeline. By going on the offensive, regulators can make use of their crisis-forged powers to make difficult but mindful choices about how and when these costs should be borne, and by whom.
If regulators shirk this responsibility for fear of political reprisal, those least responsible for the crisis will bear the costs, while fossil fuel and bank CEOs walk away untouched.
A better economic and financial future lies on the other side of this clean energy transition. European financial regulators including the European Central Bank have already shown the path forward, and continue to make progressive steps towards protecting their economies from risky fossil fuel investments.
Regulators still have space to use their authority to quash the unacceptable buildup of risk, primarily driven by fossil fuels, before they cause an all-out crisis for vulnerable Americans. Unfortunately, if this document signals their intentions, the financial harms awaiting us will swiftly become next decade's reason to ask: Why was our entire government asleep at the switch?