Report
InfluenceMap: Necessary Intervention or Excessive Risk?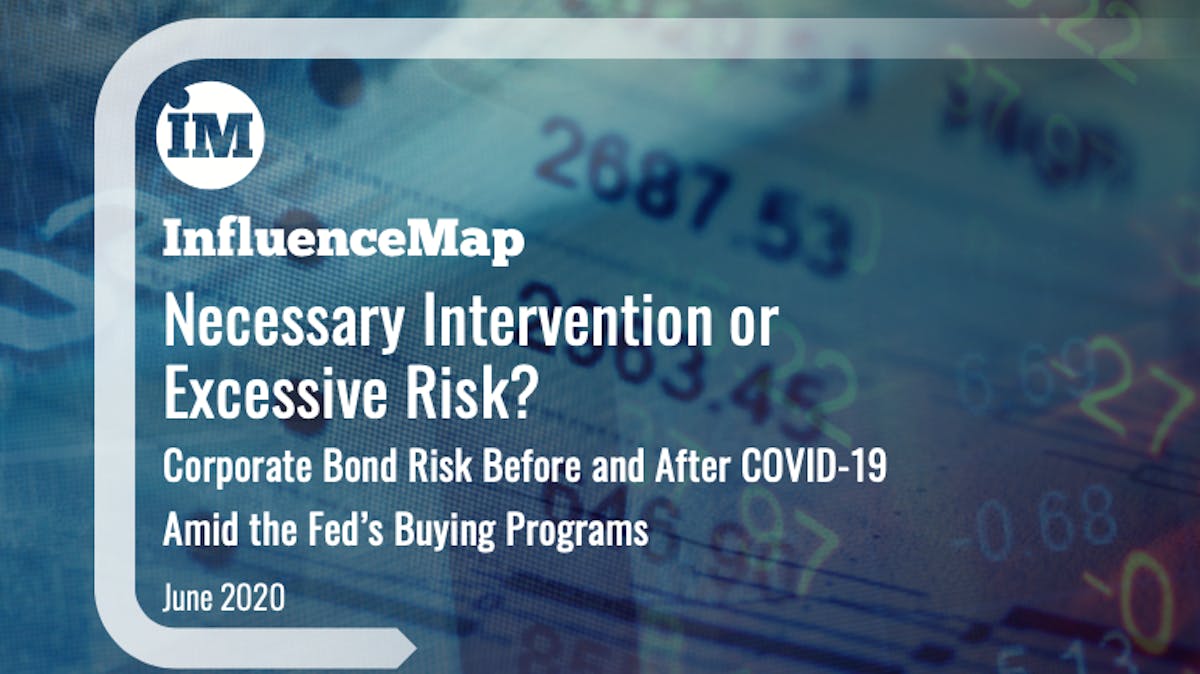 Fossil fuels are the weakest part of the economy. The Fed's early bailouts support them anyway.
Before the coronavirus, energy companies' credit ratings fell more than in any other industry, InfluenceMap finds in this June 2020 report. The research examines bond ratings assigned to key industries based on their perceived creditworthiness. Energy bonds' ratings fell 19% over the 20-year leadup to 2020, and 8% in the five years before, the analysis finds. No other industry fared as poorly in the shorter period.
Researchers also analyzed one of the first sets of bailout-program data released by the Federal Reserve, which is still getting its bigger programs off the ground. Through its Secondary Market Corporate Credit Facility, starting in May, the Fed bought up $1.3 billion of exchange-traded funds backed by pools of corporate bonds. Fossil fuel firms' bonds account for about 8% of the underlying investments.
This early snapshot may not predict which industries will benefit the most from the broader rescue programs still taking shape. Still, noting the energy industry's long-term deterioration, the authors argue, buying any energy assets at all "represents the taking on of extraordinary financial risk."
"The Fed should consider patterns of secular decline in credit ratings" as it rolls out broader bond-purchase programs, the writers conclude.
InfluenceMap is a UK-based nonprofit, funded by a range of foundations, that publishes data-rich reports exploring the intersection of climate policy and corporate power. Other InfluenceMap reports can be found here.