Oil and gas companies account for a growing portion of loans made through the Main Street Lending Program, a key part of the federal government's response to the pandemic, highlighting the industry's financial distress and validating its lobbying this spring to ensure fossil fuels could access the money.
Federal Reserve-backed loans to the industry more than doubled in September to $181.6 million — about 15% of the program's new lending — from $83 million, or 7% of lending, the month before, according to an analysis of Fed data by BailoutWatch, in partnership with Public Citizen and Friends of the Earth.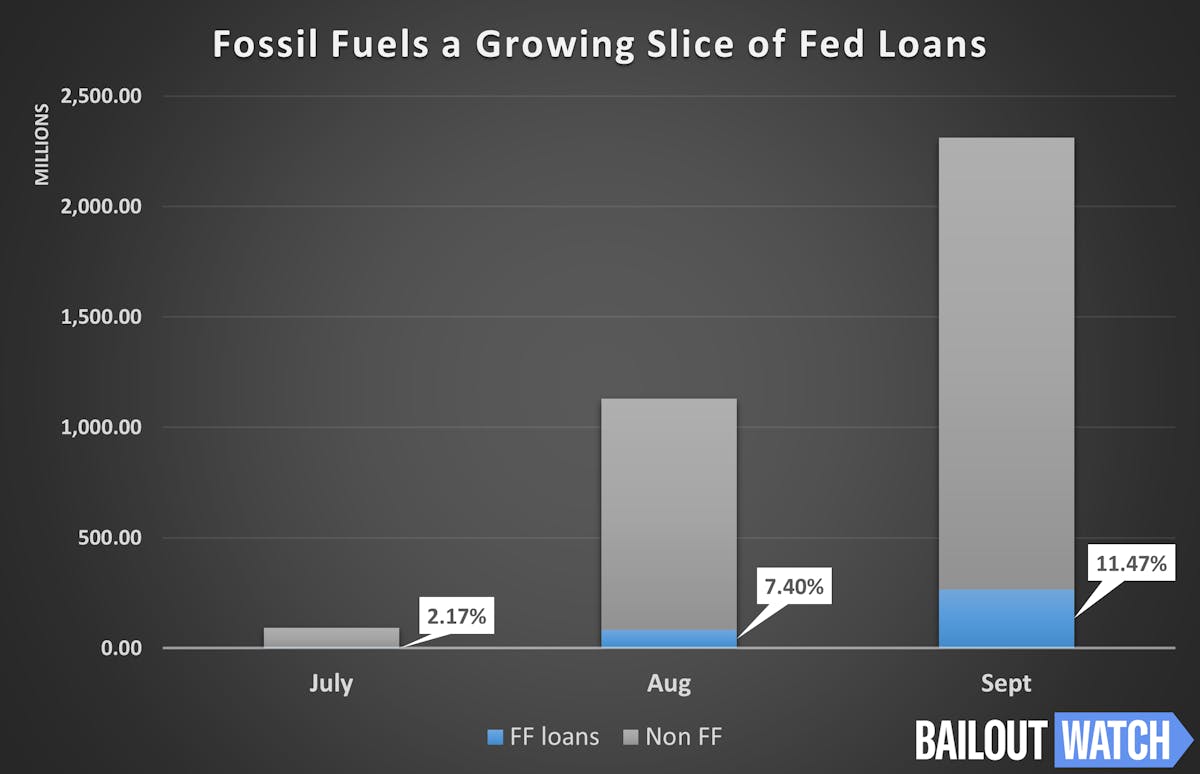 The growth of fossil energy in the program comes after a successful push by oil and gas lobbyists and allies to make the loans available even to companies with deep financial problems.
The loans are part of the Fed's Main Street Lending Program, which aims to help bridge the economic downturn for mid-sized businesses that were healthy before the pandemic. The loans are originated by banks, but the Fed buys them — and assumes the risk they will fail — if banks adhere to strict guidelines regarding borrowers' finances.
The Fed initially proposed rules that would have excluded many oil and gas companies already struggling with heavy debt burdens and repayment deadlines. The fossil fuel industry pushed back in letters to the Fed from the Independent Petroleum Producers Association and Texas Senator Ted Cruz. They acknowledged that many drillers were on the brink of failure for reasons unrelated to COVID, but said companies still should be cushioned from record-low oil prices.
The Fed yielded on April 30, opening the program to more heavily indebted companies and those that would use the new loans to repay old ones. Energy Secretary Dan Brouillettte later said he had worked with Treasury and the Fed to increase drillers' access to the program.
In its third month of operation, the Fed's Main Street Lending Program has bought $2.3 billion in loans, more than doubling its size from August. Fossil fuels have received 24 loans totaling $265 million, about 11.5% of the total loan book.
By comparison, renewable energy companies received just six loans totaling $59 million and made up about 2.5% of the loans, little changed from August.
The Main Street program's bureaucratic hurdles have made many borrowers and lenders reluctant to participate. Those using the program likely needed the money because other financing was too costly or unavailable.
The borrowers are private companies that disclose few financial details, however, so it is impossible to say with certainty why any one company signed on.