Report
Brookings: Addressing the Other COVID Crisis, Corruption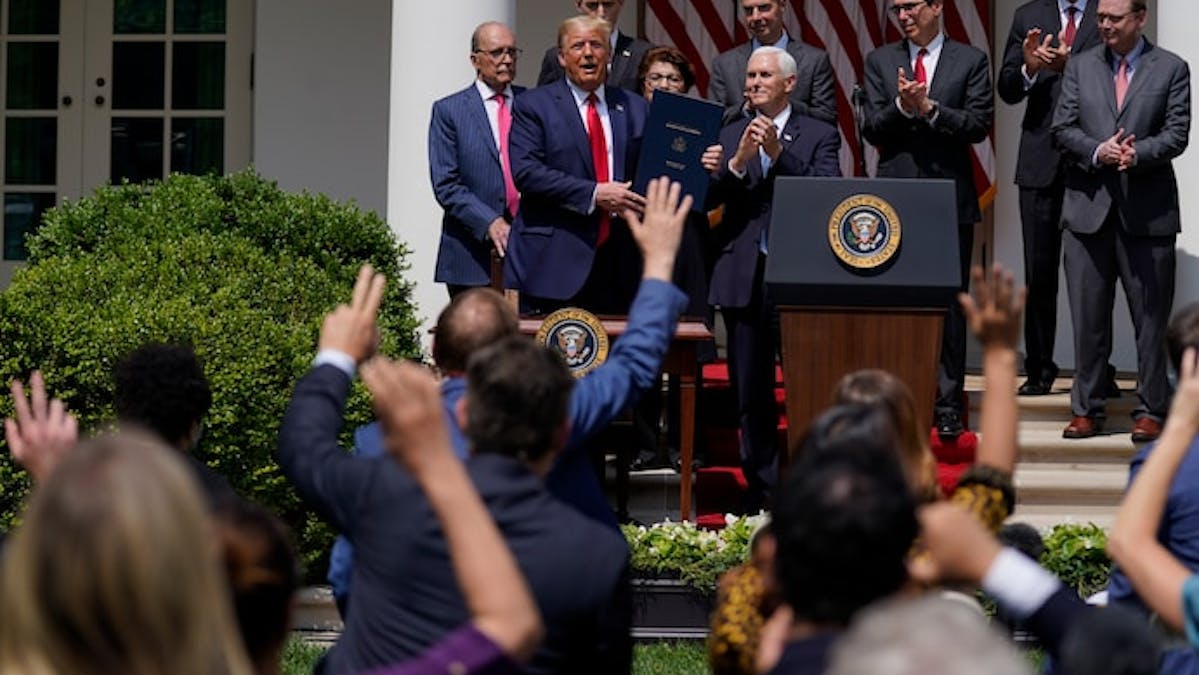 In a July report, the Brookings Institution explores how COVID-19 oversight authorities might deal with new evidence of corruption from the Trump administration.
During the summer of 2020, there was increasing evidence that companies with ties to President Trump were beneficiaries of his administration's federal coronavirus relief programs. As of late July, 27 clients of Trump-connected lobbyists had received up to $10.5 billion of that spending, beneficiaries had also included multiple entities linked to the family of Jared Kushner and other Trump associates and political allies, and up to $273 million was awarded to more than 100 companies that are owned or operated by major donors to Trump's election efforts.
In a two-part report, the Brookings Institution assesses how federal COVID-19 oversight authorities should proceed in the face of these developments. In part one, they assess the weaknesses and strengths of four principal new oversight structures, and find that two in the executive branch appear already to have been threatened or adversely affected by President Trump. In part two, they provide recommendations for these oversight authorities to meet the urgency of the moment, including improving efficiency, coordinating their operations and providing complete data.
The Brookings Institution is a nonprofit public policy organization based in Washington, DC. Our mission is to conduct in-depth research that leads to new ideas for solving problems facing society at the local, national and global level.