Report
Center for International Environmental Law: Report on Exploitation of COVID-19 Crisis by Fossil Fuel & Petrochemical Industries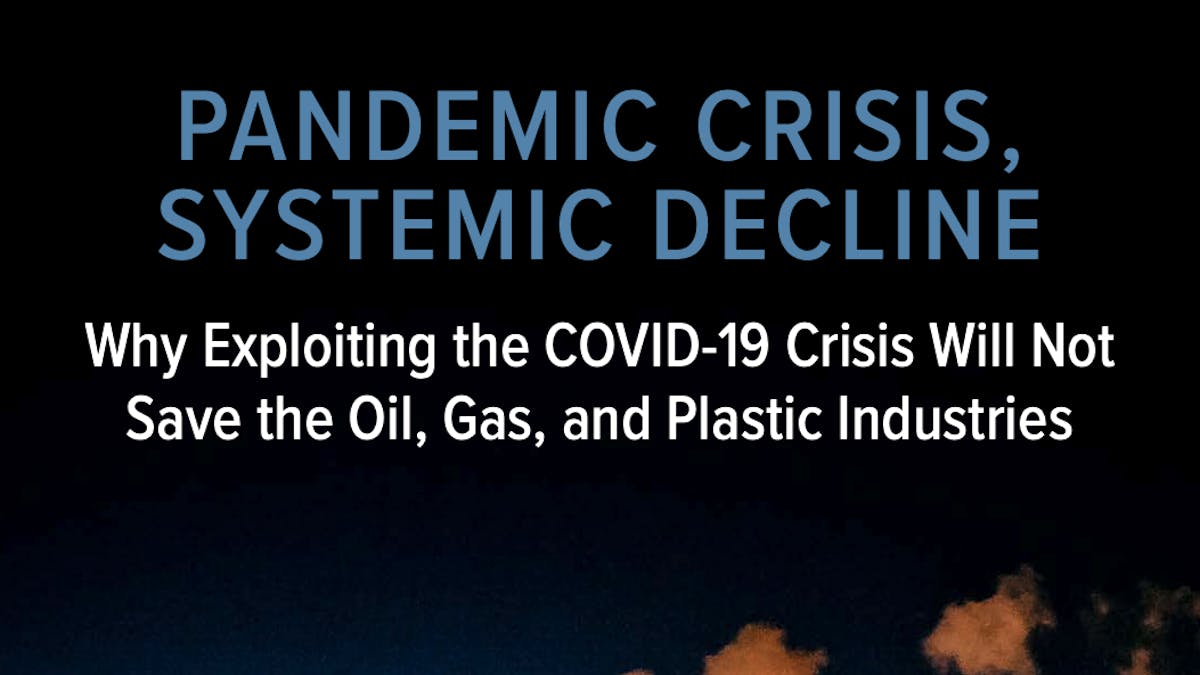 The oil, gas, and plastics industries are exploiting the current economic and public health crisis by aggressively lobbying for massive bailouts and special privileges in an attempt to revive an oil and gas industry already in decline.
Amidst a global pandemic caused by the novel coronavirus, the oil, gas, and plastic industries are exploiting the crisis by lobbying for bailouts and special privileges, while the oil and gas industry was already in decline. A report from the Center for International Environmental Law documents how long-term systemic declines in the oil and gas industry had been accumulating long before the coronavirus pandemic emerged, and makes recommendations for decision-makers grappling with the intersection of pandemic response and oil and gas extraction.
The report finds that, compounded by the impacts of the pandemic and related economic crisis, the industry's collapse has accelerated, with leading companies losing an average of 45% of their value since the start of 2020. Even before the present crisis, oil, gas, and petrochemical companies showed clear signs of systemic weakness, including long-term underperformance on stock markets, large accumulations of corporate debt, fallen costs and rising deployment of renewable energy systems that undermine the economic case for natural gas as a "bridge fuel," rapidly slowing growth in plastic demand at a time when the industry is investing more than $200 billion in new infrastructure for plastic and petrochemical production and manufacture, and growing investor skepticism about the long-term prospects for fossil fuels.
Since 1989, the Center for International Environmental Law (CIEL) has used the power of law to protect the environment, promote human rights, and ensure a just and sustainable society. CIEL's most recent financial disclosure can be found here.