Report
Public Citizen: Fossil Filled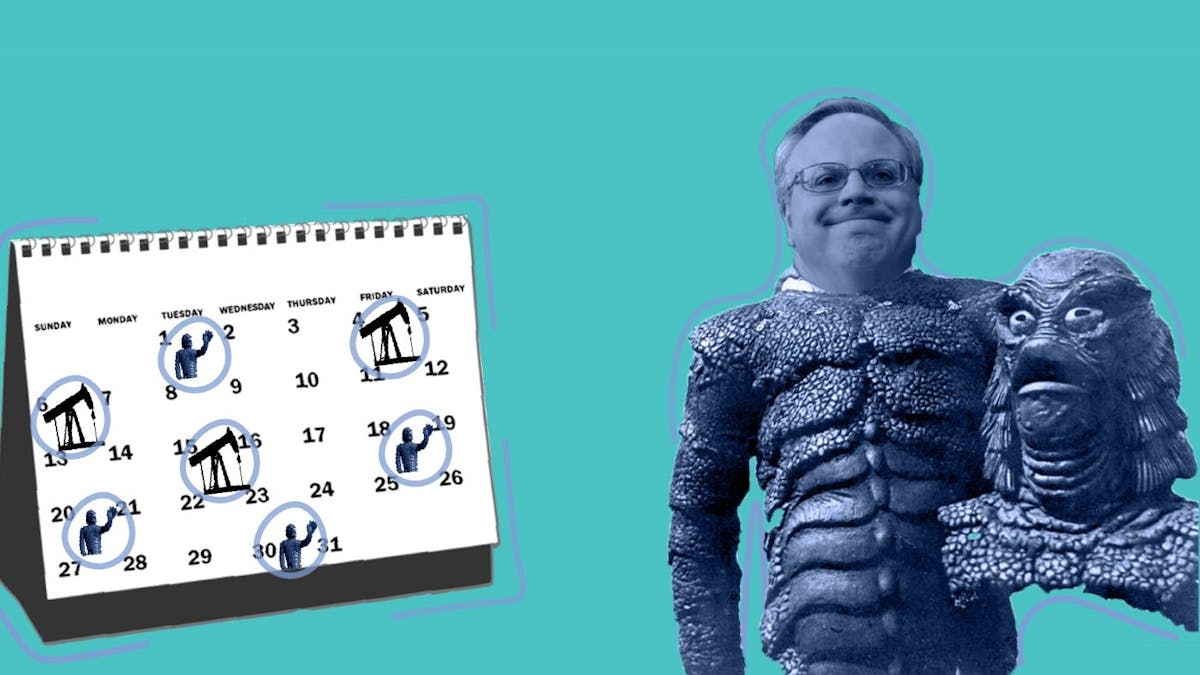 Since the start of the Trump administration, the calendars of top officials at the U.S. Department of the Interior have been filled with meetings involving energy and mining firms and corporate trade groups. Now, these well-connected industries are seeking bailouts and special favors.
On April 3, President Trump, along with Interior Secretary Bernhardt, Energy Secretary Brouillette and several key lawmakers met with energy executives, as Trump pressed Russia and Saudi Arabia for production cuts to stabilize the price war between the two countries that had sent oil prices plunging. In attendance were executives from Continental, Occidental, Phillips 66, Devon Energy, Hilcorp Energy, the American Petroleum Institute, Energy Transfer Partners, Chevron and ExxonMobil.
Much has happened since that April 3rd meeting, including the launch of multiple government-run economic recovery programs that have so far spent more on fossil fuels than on clean energy. It is no wonder that oil, gas, and coal companies are asking for help: due to the coronavirus crisis and worldwide lockdowns, demand for energy has plummeted, and many smaller oil companies, especially domestic firms that rely on fracking have been on the brink of bankruptcy. Many domestic oil and gas producers were already loaded with debt and had unsustainable business models and are now in deep financial trouble.
But a new report from Public Citizen shows that fossil fuel interests have been taking up the majority of the Department of the Interior's meetings with external stakeholders during the Trump administration, even before the pandemic began.
In a comprehensive examination of corporate influence on the Interior Department, Public Citizen found that fossil fuel companies and hired lawyers made up 60 percent of the external meetings held with non-government stakeholders on the calendars of Secretary David Bernhardt and five top aides from January 2017 to May 2019. By contrast, conservation groups and renewable energy interests made up only 12 percent of external meetings with top Interior officials.
Public Citizen is a 501(c)3 nonprofit consumer advocacy organization that champions the public interest in the halls of power. The organization receives the majority of our funding from individual donors and foundation grants, and their most recent financial disclosure can be found here.