Report
Rainforest Action Network: List of fossil fuel bond issuers the Fed could buy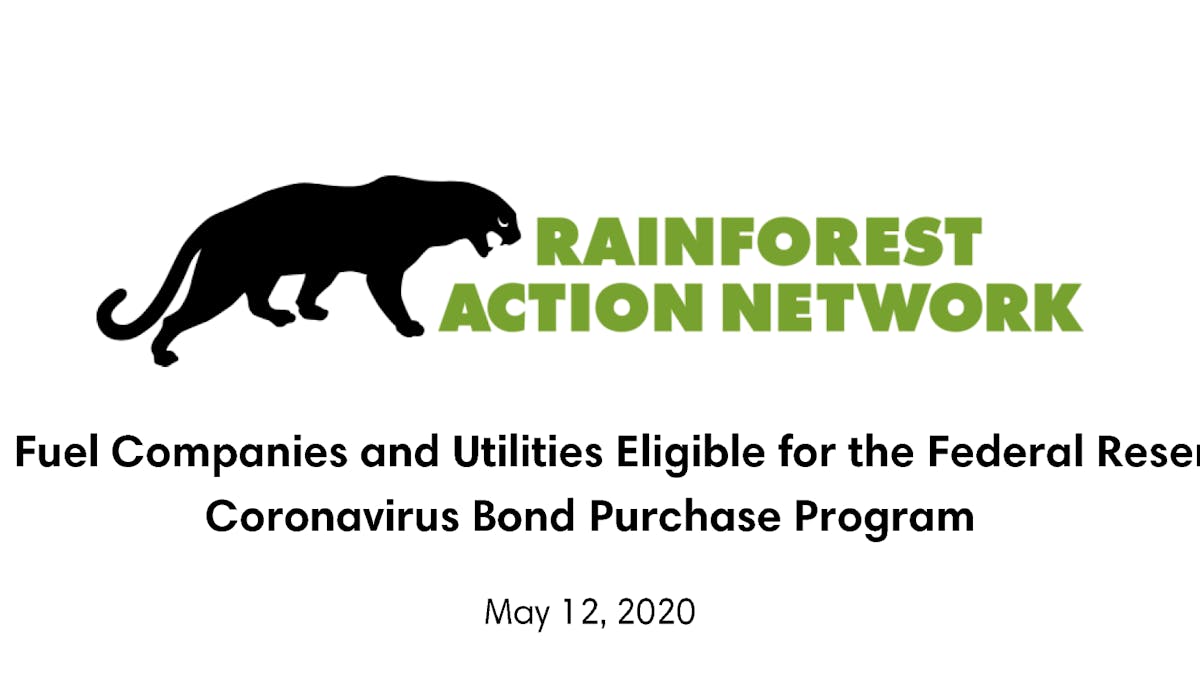 The Fed's bond-buying could include 90 fossil fuel issuers and many more utilities, based on an analysis of credit ratings and eligibility requirements.
The Federal Reserve's bond-buying program was designed to support companies that were viable before the pandemic but need support to get through it. Yet in the fossil fuel industry, which was indebted and failing before the crisis, dozens of big companies qualify for the program, according to Rainforest Action Network (RAN)'s analysis of corporate bond ratings.
Drawing from the Fed's program guidelines announced in April, RAN found 90 fossil fuel bond issuers whose credit ratings were deemed high enough to participate. Researchers also analyzed the potential impact of certain changes the industry lobbied for, such as allowing companies whose credit was downgraded earlier or allowing them to cherry-pick only their best rating. Many more marginal companies would have qualified, the analysis found.
Rainforest Action Network (RAN) is a nonprofit, tax-exempt 501(c)(3) corporation that preserves forests, protects the climate and upholds human rights by challenging corporate power and systemic injustice through frontline partnerships and strategic campaigns. RAN's most recent financial disclosure can be found here.