Report
Urgewald: Five Years Lost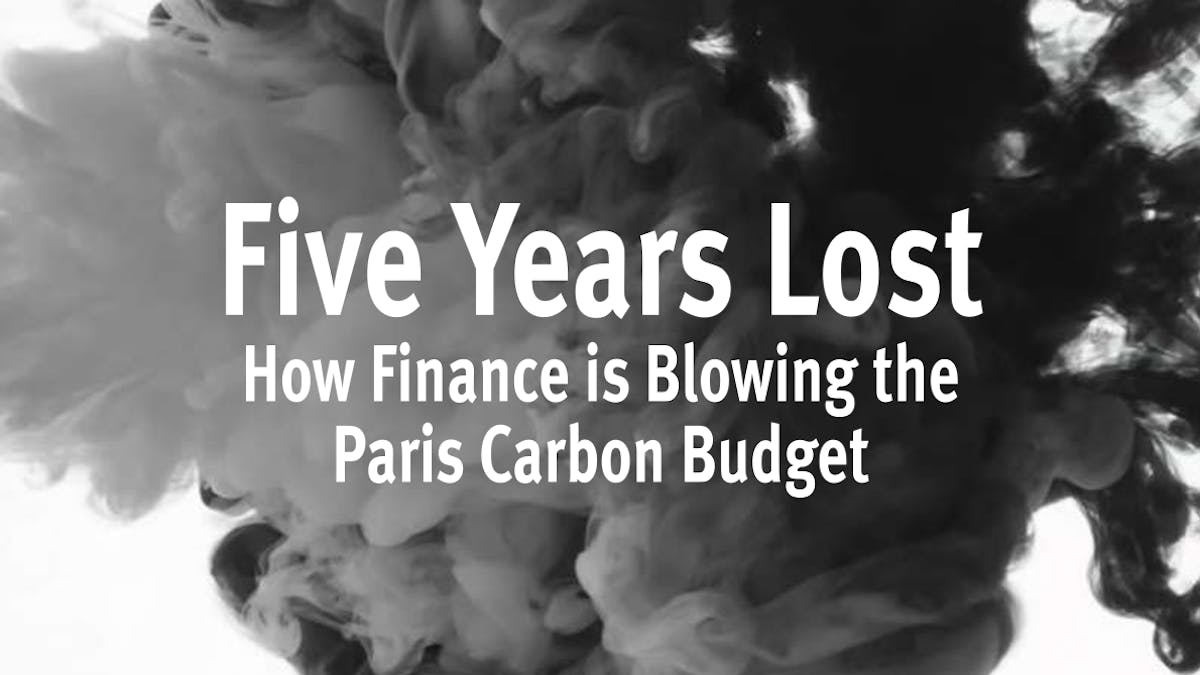 On the fifth anniversary of the Paris Agreement, a new report details twelve new fossil fuel projects that would use a significant portion of the remaining carbon budget.
Two days ahead of the 5th Paris Agreement anniversary, 18 NGOs are releasing a joint report showcasing 12 of the most devastating fossil fuel projects that are currently planned or under development. These expansion projects alone would use up three-quarters of the total remaining carbon budget if we are to have a 66% probability of limiting global warming to 1.5° Celsius.
The report, published by Urgewald, includes the banks and investors that are providing financing to the fossil fuel companies developing large-scale, contested coal, oil and gas expansion projects. The 12 case studies highlight the immense environmental damage, violation of Indigenous rights, negative health impacts, human rights concerns and expected CO2 emissions caused by each of the projects. The group of organizations behind the report has formulated concrete policy recommendations for the finance industry.
Urgewald is a German nonprofit organization that makes the financing of environmental destruction and human rights violations visible and names those responsible.