Oil and gas companies that got billions in direct government bailouts are minting money faster than the industry overall, a new BailoutWatch analysis has found, as fossil fuel companies post record-high profits driven by punishing gas prices and the war in Ukraine.
The broader rebound, which has pushed the 150 biggest US-listed oil and gas companies to a staggering $123 billion in profit in the first half of this year, is fueled by a far steeper recovery for companies that claimed $6.6 billion in tax refunds due to an arcane provision in the 2020 CARES Act stimulus package, the analysis found.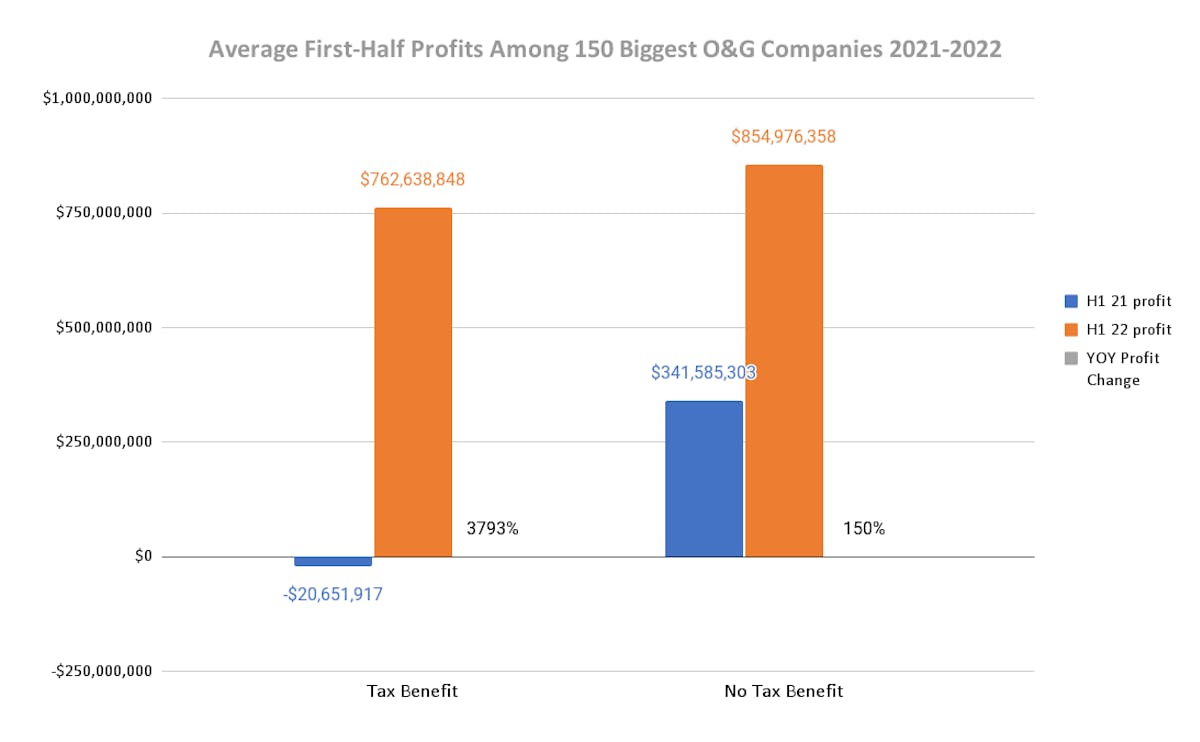 The results show how government handouts cushion the oil and gas companies from market forces that might otherwise cull the weakest and most volatile firms, effectively socializing the industry's losses. As companies recover, this taxpayer support provides a floor and accelerant for profits that are immediately funneled to insiders and Wall Street investors.
Occidental Petroleum Corp., Valero Energy Corp, and Phillips 66 Co were among the bailed-out companies posting the biggest turnarounds.They are among 48 companies buoyed by a tax bailout provision quietly tucked into the CARES Act, a sprawling stimulus package passed in March 2020 that aimed to ease the economic shock caused by pandemic shutdowns. The change allowed companies that lost money in previous years to count those losses against their future tax obligations, and altered the rules around a corporate Alternative Minimum Tax.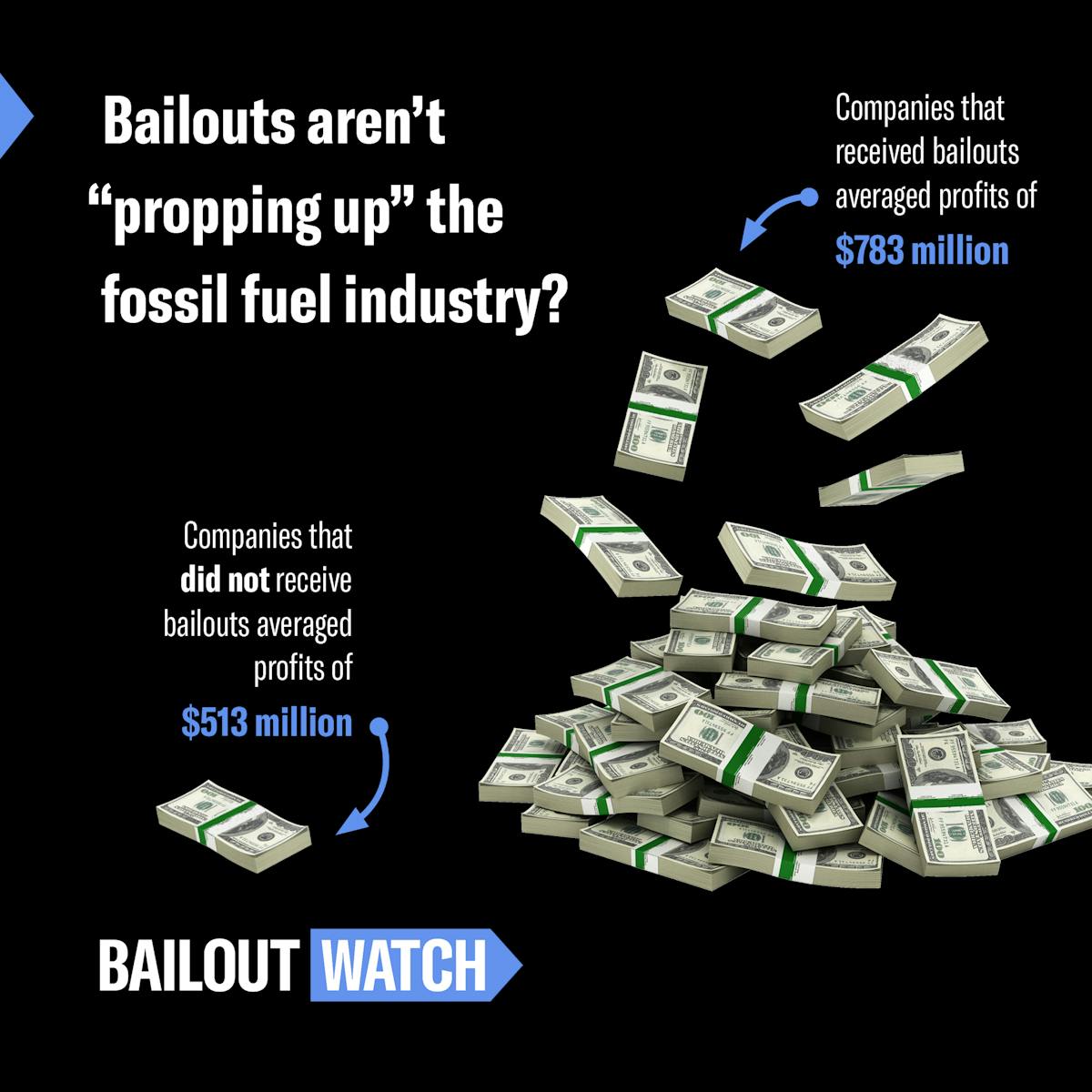 At the start of 2021, the oil and gas industry as a whole remained weak from cratering demand during the pandemic and a global supply glut. Roughly half (47%) of the 150 companies analyzed lost money in the first half of 2021. A year later, the industry is riding high thanks to constrained wartime supply and rising consumer demand for gasoline, among other factors. The number of companies losing money last quarter fell to about one in five (23%).
The improvement was starkly better for those receiving bailouts: 73% lost money in the first half of last year versus 29% this year.
In other words, these 48 companies started off far weaker than the industry overall but after their bailouts recovered to roughly in-line with their peers, by this metric, because their post-pandemic bounce-back was far stronger. Underscoring this trend, first-half profits increased by twice the rate at bailed-out companies compared with those that did not receive bailouts after adjusting for market capitalization (6.8% versus 3.1%, as a percentage of market cap.
The results highlight just one example among the web of subsidies propping up the oil and gas industry. Government support for fossil fuels across 51 countries nearly doubled to $697 billion last year, setting back efforts to curb global emissions, the Organization for Economic Cooperation and Development said last month. That number is expected to increase again this year.
By showing the US government's participation in this troubling global trend, the analysis informs an emerging debate about industry giveaways included in the Inflation Reduction Act. In addition to modest emissions-reduction measures, the law could massively expand drilling on public lands. This policy disproportionately harms poor, mainly Black and Indigenous communities on the frontlines of fossil extraction, and tends to benefit the same boom-and-bust part of the industry that benefited from the tax bailouts.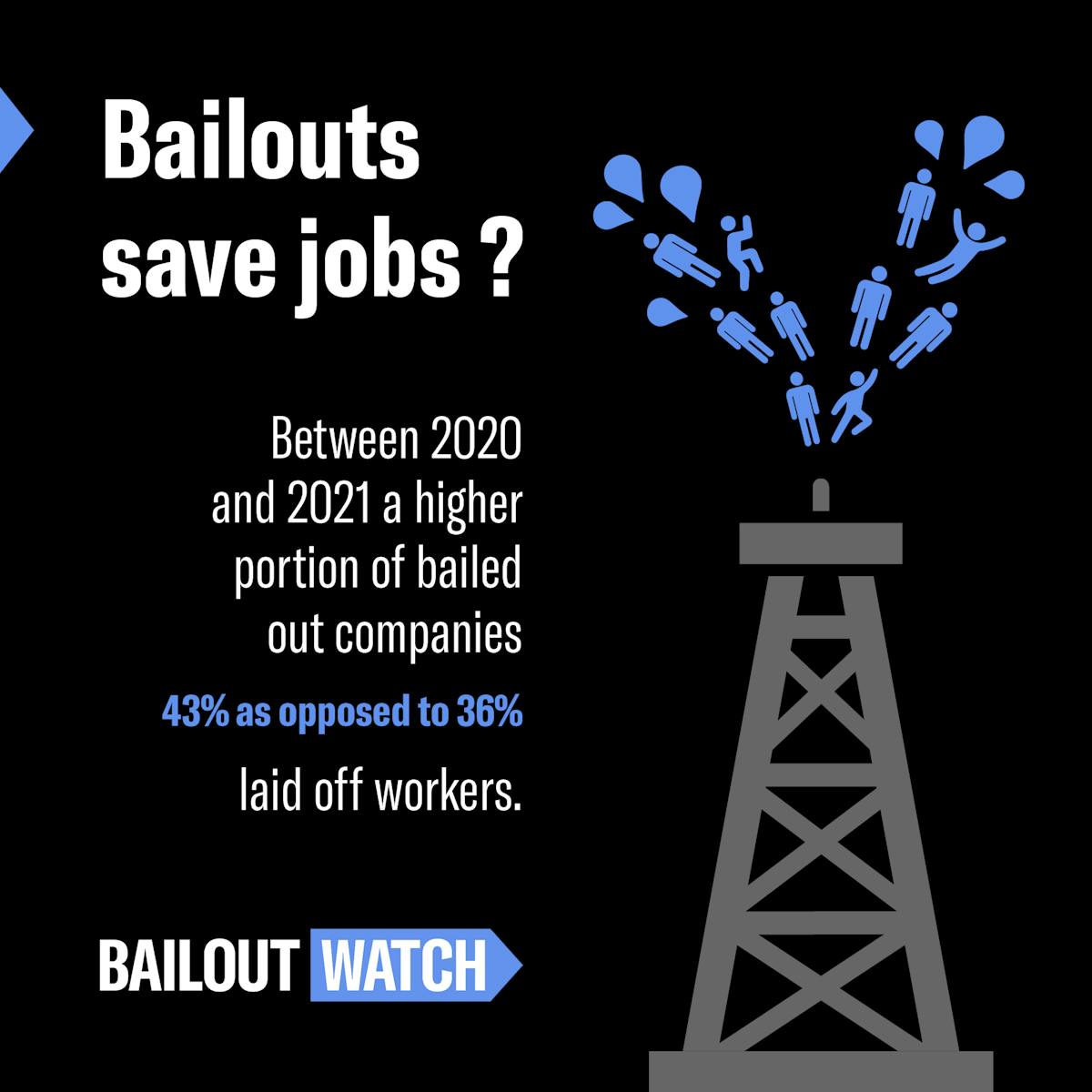 The industry lobbied successfully to include billions for their own questionable carbon initiatives. In particular, it sets aside $3.2 billion for tax credits to companies that pursue technologies aimed at capturing and storing carbon emissions. One such company is Occidental Petroleum, which rode a $195 million tax bailout to $8.6 billion in profits in the first half of 2022, a sharp reversal after losing $43 million in the first half of 2021.
These programs have a history of failure, yet through them, the IRA stands to provide Occidental's next taxpayer-backed lifeline to continued profits according to Tyson Slocum, Director of the Energy Program at Public Citizen, a nonprofit public interest watchdog.
The carbon capture tax credits in the IRA may help existing fossil fuel companies, but they "are expensive distractions from effective action on climate," Slocum said, explaining that past carbon capture projects have a history of failure that left the public on the hook for billions of dollars. He noted that proposed pipelines and underground storage for carbon threaten the health and safety of communities of color.
Combined with those factors, the program's legacy of noncompliance and fraud makes it "simply too risky to be considered viable," he said.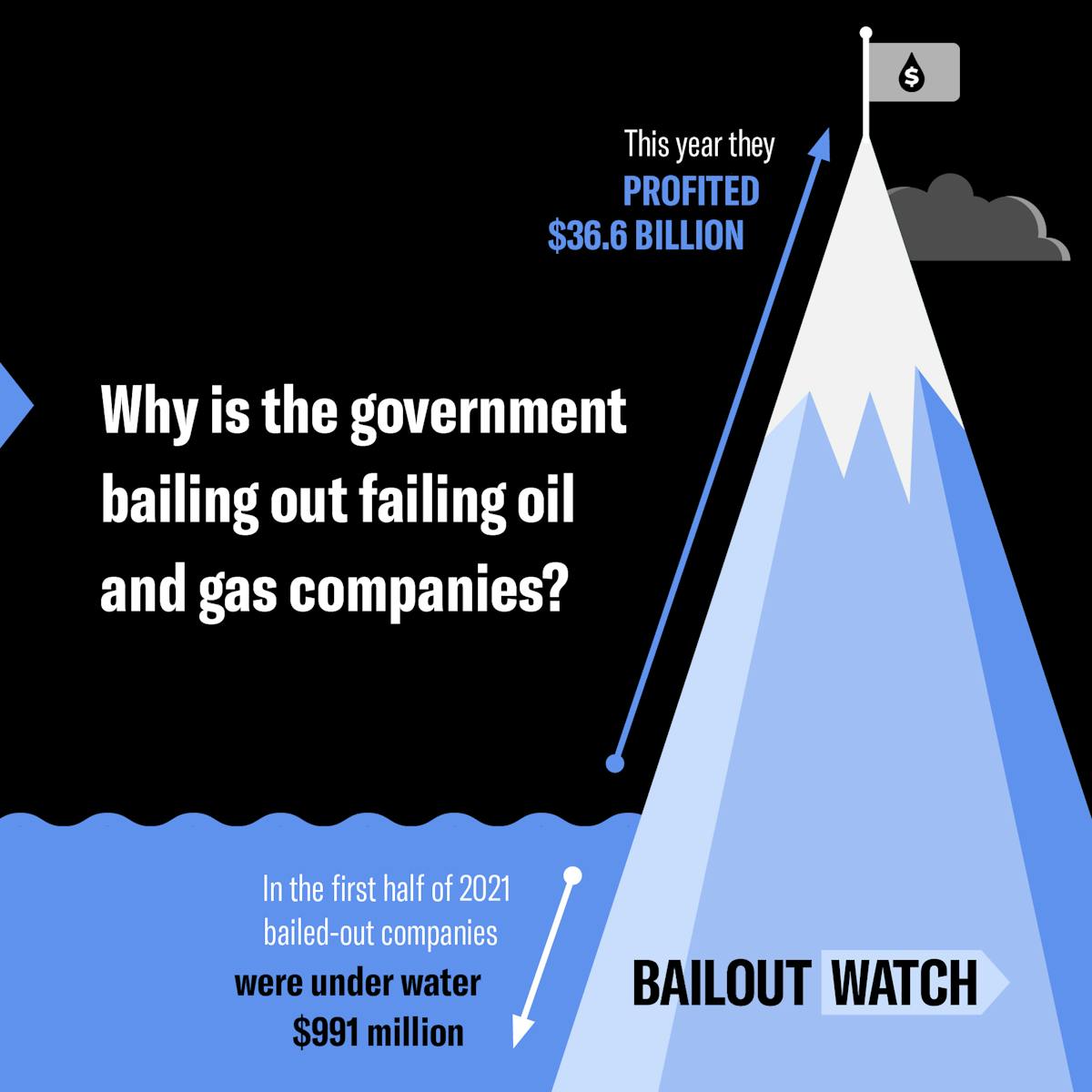 KEY FINDINGS
The analysis found that in the first half of 2022, compared with the first half of 2021:
The 150 biggest oil and gas companies collectively earned profits of $123 billion, a 267% increase over the same period a year earlier ($33.7 billion). The average increase was $600 million
Among the 150 companies analyzed, about one-third (48) received tax benefits totaling $6.6 billion since the CARES Act tax changes took effect in 2020. The median tax benefit was $23.3 million
Companies that got tax bailouts rocketed to profits of about $763 million per company, on average — a total of $36.1 billion — in the first half of the year. That's up from an average loss of $21 million per company, totaling losses of $991 million, in the same period a year earlier.
Companies that did not get tax bailouts recovered much more gradually: They earned $86.3 billion, or $855 million per company, in the first half of this year, after profits of $34.5 billion, or $342 million per company, in the first half of last year.
Companies that got taxpayer bailouts tended to be smaller (average market capitalization $11.5 billion vs $16.7 billion) and weaker (73% lost money in the first half of 2021, versus 35% of their peers that did not receive bailouts
These same 48 companies showed bigger profit increases year-over-year, both in dollars and as a percentage of their market capitalization: Profits rose an average of $783 million at bailed-out companies, versus $513 million at others. That's 6.8% of their market value, on average, versus 3.1% of their market value for other companies
Despite their rebound, bailed-out companies remain more likely to lose money. Nearly one-third (29%) lost money in the first half of this year, versus 20% of companies that did not receive tax bailouts
METHODOLOGY
The analysis focused on tax bailouts because they were the biggest and most targeted components of the broader Trump Oil Bailouts, and the only ones still being reported and updated in securities filings by publicly listed companies.
It includes the 150 biggest U.S.-listed oil and gas companies that reported income continuously since the first quarter of 2021, according to Bloomberg data and the Bloomberg Industry Classification System (BICS). (Six BICS Oil and Gas companies were excluded because of gaps in their data.)
The underlying data can be found here.