Mitch McConnell and Senate Republicans have a plan to respond to the coronavirus. It won't protect renters from eviction or prevent utility shut-offs. It does nothing to extend now-expired benefits for the unemployed. Instead, the new plan would protect negligent corporations from lawsuits. Look deeper, and it's a major giveaway to two of the worst polluters in our economy: Big Oil and Big Meat. 
Last month, McConnell proposed the HEALS Act as the next phase of stimulus efforts aimed at supporting the economy through the coronavirus pandemic. The bill provides nothing for cash-strapped local governments. It cuts unemployment benefits and offers no direct aid for the renewable energy industry, which has lost over 600,000 jobs since the start of the pandemic. The Pentagon would get another $30 billion tacked onto its bloated budget. The rest of us would get another round of those paltry $1200 checks.
But the single biggest GOP priority is shielding big corporations from taking responsibility for their negligence. That's liability, the "L" in "HEALS Act." Mitch McConnell has called the provision his "red line." It has been on big polluters' wish lists for a long time.
Here's what the liability provision would do: Prevent workers from suing their employers when they get COVID because of lax or non-existent policies. Shield corporations for five years from any coronavirus-related lawsuits. Allow companies to move pandemic-related lawsuits from state to federal court, where they tend to have a major advantage. Set a standard for gross negligence that is so high, it's all but impossible to reach.
Big Oil and Big Meat have lobbied hard for this provision, and it's easy to see why.
For oil companies, liability protection would amount to bailout 2.0. Despite financial troubles that long predate the pandemic, fossil fuels have already benefited massively from the initial policy response to the coronavirus. The Trump Administration has showered the industry with rule rollbacks. It benefited disproportionately from tax cuts that were part of the $2.2 trillion CARES Act stimulus. And the Federal Reserve is supporting fossil fuel companies much more than their high debt burdens, decreased market values, and modest employment bases can justify.
Similar to the meat industry, which has forced frontline workers to do their jobs shoulder-to-shoulder amid massive COVID outbreaks, the oil and gas industry is continuing to operate offshore rigs, refineries and man camps where social distancing is impossible. It is no coincidence that the biggest COVID death count at a single company is at an oil firm — Mexico's state-owned Pemex, where 202 have died.
The risks to oil workers in the U.S. are equally dire. At the nation's second-largest refinery in Galveston, Texas, over 100 workers have tested positive. At least 40 cases were reported in April at offshore rigs in the Gulf Of Mexico, yet the Trump administration permitted companies to manage their own COVID responses, effectively withholding reliable data from the public. In remote places like Alaska's North Slope, where production was initially halted, the industry responded by putting extra pressure on existing workers, including increasing the length of work rotations.
Conoco, ExxonMobil, the American Petroleum Institute, and the National Association of Manufacturers have all reported lobbying for COVID liability waivers. The fracking-aligned petrochemical industry, which has exploited the crisis to rehabilitate the reputation of single-use plastics, has joined the fight through giant trade associations like the Plastics Industry Association and the American Chemistry Council. So have some of the most powerful fossil fuel-aligned dark money interests: the Chamber of Commerce, the Heritage Foundation, and FreedomWorks.
If the HEALS Act passes and these companies get what they want, workers and their surviving family members wouldn't be allowed to sue their employers for failing to take even the most common-sense steps to prevent infections. It's a sweet deal for executives and lobbyists and a punch in the face for American workers.
In fact, fossil fuel interests have been lobbying to evade liability for the damage they do since long before the pandemic broke out. Companies like Exxon offered to pay a laughably low carbon tax in exchange for liability waivers for their climate impacts. This is part of a legal strategy to ensure that, if Big Oil ever faces its day in court, it cannot be held responsible for potentially trillions in damages relating to the climate crisis.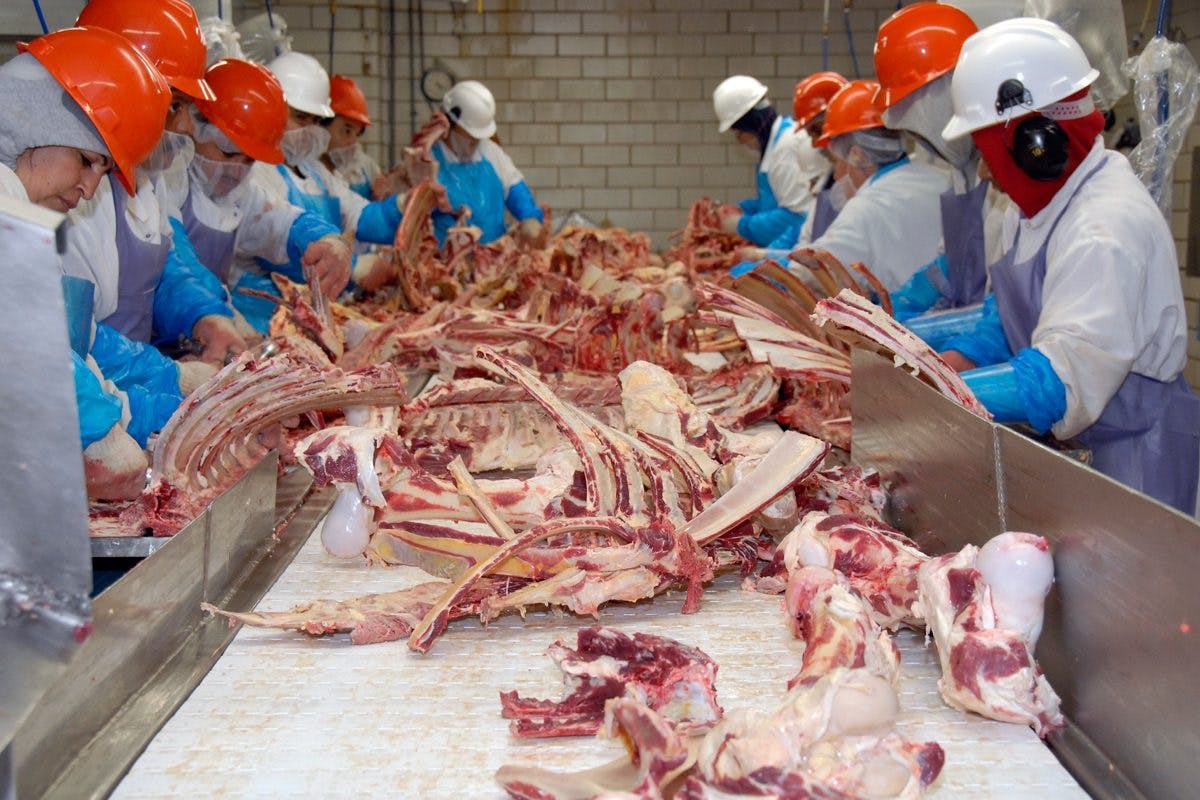 Big Meat, for its part, has managed to avoid culpability despite being at the epicenter of the coronavirus crisis. Meatpacking plants were among the most dangerous workplaces before the pandemic — even worse than coal mines and sawmills. Since the COVID-19 outbreak began, at least 39,056 meatpacking workers have tested positive for COVID-19 and 174 have died. This is likely an undercount as many companies and states have refused to share recent data. The vast majority of these workers are people of color and immigrants.
The scale of these outbreaks was avoidable. They happened because companies like Smithfield, Tyson, JBS, Cargill, and Mountaire chose to treat their workers as expendable, and because the Trump Administration and Congress failed to step in to protect them. The overwhelming majority of workers have no paid sick leave. Some companies like Mountaire Farms are refusing to  publicly disclose cases at all, even to workers who came into contact with people who tested positive. Instead of giving workers hazard pay, Smithfield and Tyson are spending their money on full-page ads in The New York Times to dupe consumers into thinking the companies are prioritizing worker health and safety. As one Smithfield worker put it, "essential worker just means you are on the death track."
None of the companies are enabling workers to socially distance. In fact, Tyson, Mountaire, and Wayne Farms all successfully lobbied Trump's USDA to increase their slaughter line speeds at several plants, including facilities with active outbreaks, in the middle of the pandemic. This makes social distancing impossible.
The Occupational Safety and Health Administration has issued no mandatory workplace safety standards for meatpacking plants. Since OSHA has failed to act, the House included provisions in its proposed stimulus package that would compel OSHA to issue emergency standards to protect frontline workers. But Senate Republicans bowed to Big Meat and other corporate interests by excluding any worker protections from the HEALS Act.
Under the HEALS Act, these vulnerable workers would have no legally enforceable protections and no way to sue employers that flagrantly disregard their health just to save a few dollars.
Whether coming from Big Oil or Big Meat, all of this is very telling. The corporations with the worst records on clean air, clean water, and the climate want to dodge responsibility for putting workers at risk and hastening the greatest threat to our species' survival.
Abusing the environment and abusing workers seem to go hand in hand.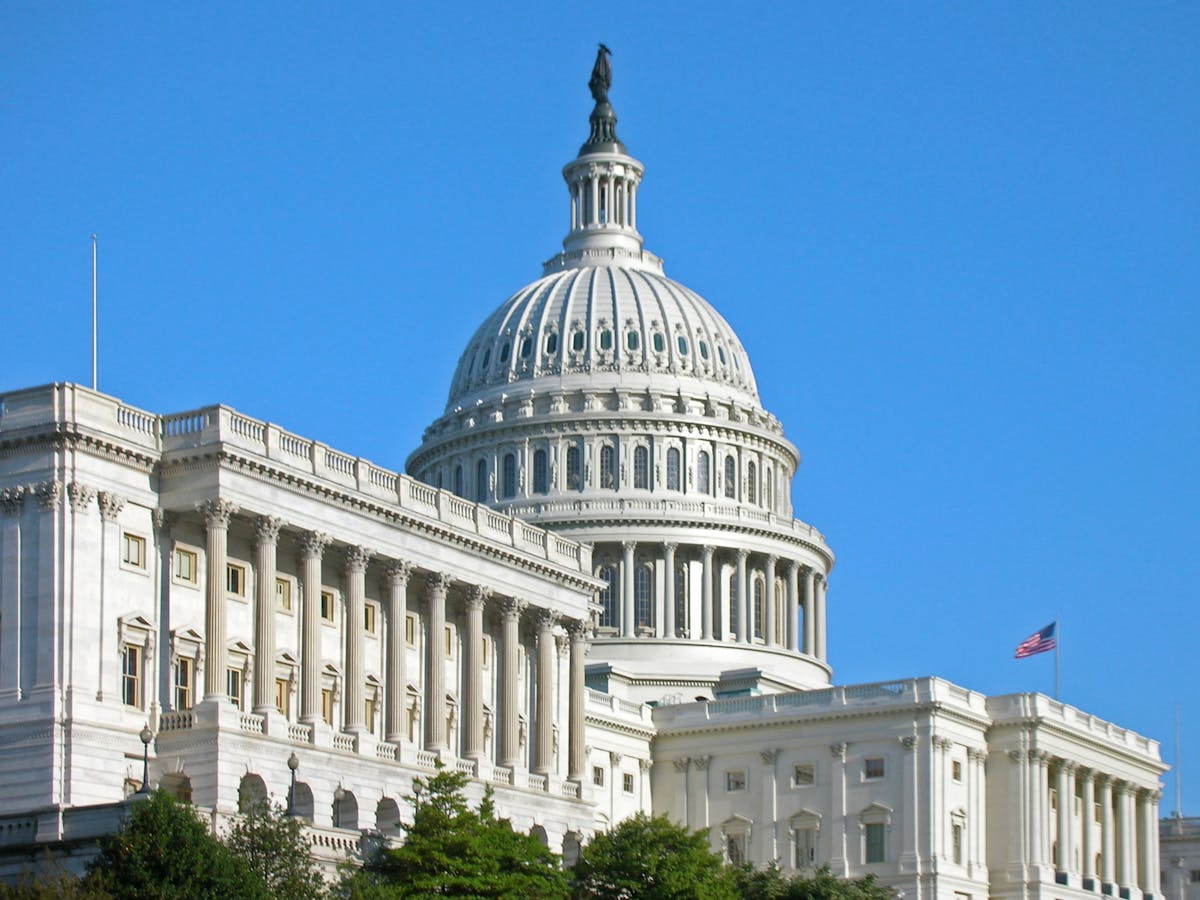 Some of the Big Oil, Big Meat, Big Plastic and Conservative Dark Money groups that are lobbying for liability protection:
Major fossil fuel companies like ConocoPhillips and ExxonMobil lobbied specifically for coronavirus liability protection. So did major chemical manufacturer BASF and energy-related engineering conglomerate Fluor.

At least five major polluter trade associations—the American Petroleum Institute, the Plastics Industry Association, American Chemistry Council, the National Association of Manufacturers, the Petroleum Marketers Association of America—all lobbied for COVID-related liability protection.

Conservative dark money organizations including the Chamber of Commerce, Heritage Action, FreedomWorks, and the Center for Individual Freedom all lobbied for COVID-related liability protection.

Smithfield Foods, the factory farming giant whose Sioux Falls, South Dakota facility became a coronavirus hotspot, specifically lobbied Congress on "Liability provisions related to COVID-19." 

Utilities, including Exelon, CMS, Black Hills, Avangrid and Portland General Electric, all reported lobbying on liability protection issues, especially with regards to energy maintenance during times of national emergency.