Before news this month that Occidental Petroleum rode a $195 million tax refund to $8.6 billion in profits so far this year, the company was already riding First Class on the government gravy train.
Since Oxy is the poster child for risky drillers reliant on government support, here's a look at Occidental's history of environmental neglect and destruction.
Way back in 1988, Oxy was responsible for the deadliest offshore platform disaster, killing 167 workers on the Piper Alpha drilling rig. More recently, a report by Public Citizen exposed that the company was fined the most out of any energy company in the United States — including historically filthy coal companies. Oxy has been fined at least 235 times, primarily for environmental violations like neglecting to clean up their toxic messes, the report found.
Oxy's effort to transfer cleanup liabilities to a shady shell company resulted in a $5 billion settlement with the EPA. 
Today, Oxy is a leading proponent of the unproven idea that carbon emissions can be captured and stored — a technology oil and gas companies claim will allow them to keep drilling and burning fossil fuels while they go "net-zero." The company was part of an industry-wide lobbying effort to secure $3.2 billion in tax credits for companies that seek to capture and store carbon, rather than not emitting it in the first place.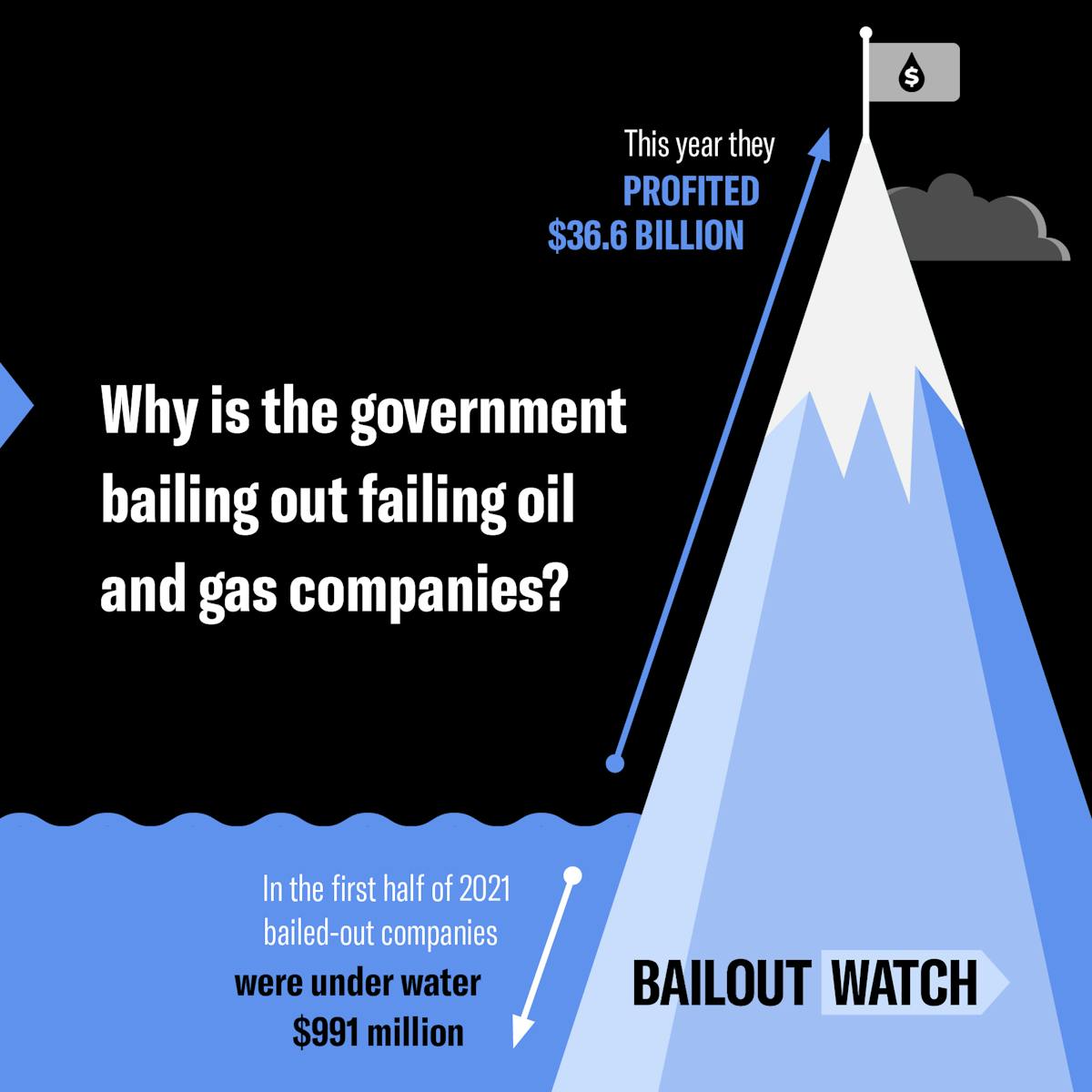 Oxy's taxpayer carbon capture pipedreams don't end at the federal level. The troubled company has applied for a massive one hundred million dollar property tax abatement in two Texas counties. It's unclear if the projects in question will be effective or affordable; Oxy openly admits they won't be possible without taxpayer support. The financial carelessness is not surprising given Oxy was on the verge of bankruptcy in 2020 and has already taken over $200 million in state subsidies, $175 million of which came from Texas taxpayers.
These programs have a history of failure, yet through them, the IRA stands to provide Occidental's next taxpayer-backed lifeline to continued profits according to Tyson Slocum, Director of the Energy Program at Public Citizen, a nonprofit public interest watchdog.
The carbon capture tax credits in the IRA may help existing fossil fuel companies, but they "are expensive distractions from effective action on climate," Slocum said, explaining that past carbon capture projects have a history of failure that left the public on the hook for billions of dollars. He noted that proposed pipelines and underground storage for carbon threaten the health and safety of communities of color.
Combined with those factors, the program's legacy of noncompliance and fraud makes it "simply too risky to be considered viable," he said.
To go with these greenwashing pursuits, Oxy has a slick PR campaign called Zero In™, complete with snowy mountain peaks, green fields, and Earth-from-space imagery — all designed to make the company look environmentally responsible. One advertisement says it's taking 'bold steps' to innovate for a lower-carbon future.
In an analysis published last week, BailoutWatch found that companies (including Occidental) that claimed billions under tax-code changes in the CARES Act have rocketed past their peers in profitability this year. Of the 150 biggest oil and gas corporations, 48 had posted historic losses they were able to write under the stimulus law, which aimed to ease the economic effects of pandemic shut-downs. These most troubled oil and gas corporations have turned the government bailout and tax write-off into a massive 3,793% increase in profits.